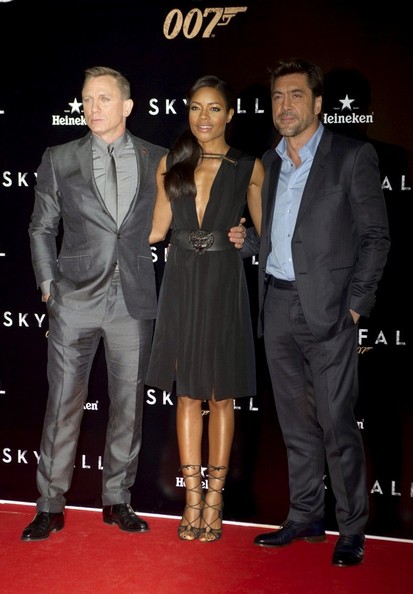 Naomie Harris continued her fashion parade at the "Skyfall" Madrid premiere on Monday, where she was joined by co-stars Daniel Craig and Javier Bardem.
Wearing Lanvin for the second time that day, she swapped the burgundy strapless dress she wore earlier at the photocall for a black sleeveless pleated tulle dress from the brand's Fall 2012 collection.
The dress featured a plunging neckline accented with a metallic neck detail, navy panels on the sides of the skirt and a fierce black belt with a jaguar-head buckle.
Matching black Giuseppe Zanotti lace-up sandals and a side-swept low ponytail provided the perfect balance of edgy and feminine.
This is one of my favourite looks from Naomie on this European promo tour so far.
source: zimbio